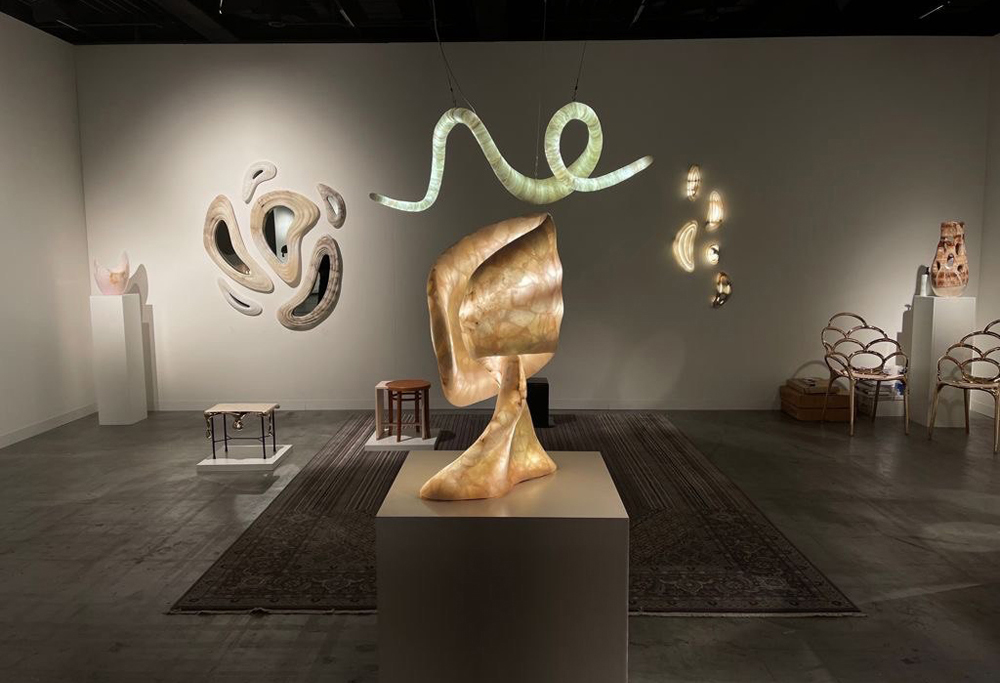 20 Sep

Amarist debuts in Design Miami/Basel

After a long year without international art fairs due to the global Covid-19 pandemic, Amarist Studio debuts this week on the most important stage for collectible design: Design Miami/.

Design Miami/ opens its doors today in Basel together with Art Basel to celebrate its 15th edition. Driven by the idea that design is as collectable as art, exhibits include one-of-a-kind and limited-edition pieces from the 20th and 21st centuries specially curated by experts. The historical and contemporary designs are selected by the world's most reputable galleries.

Amarist, from the hand of the Dutch gallery Priveekollektie Gallery presents 4 new pieces made during the last year of the pandemic. Four sculptural designs sculpted by hand in autochthonous Alabaster stone from Aragon.

With this series, titled Aqua Fossil, the studio has immersed itself in investigating the geological formation of the Alabaster stone, its use throughout history and the mineral extraction process in the quarries of our territory.

The result is a surprising collection of functional sculptures that transport the viewer to a landscape of unknown nature, where each piece seems to reveal the main element of the molecular composition of Alabaster: Water. Each creation describes whimsical fluid organic lines that try to describe Alabaster as a liquid element.
Aqua Fossil Light II, 2021.
Amarist Studio.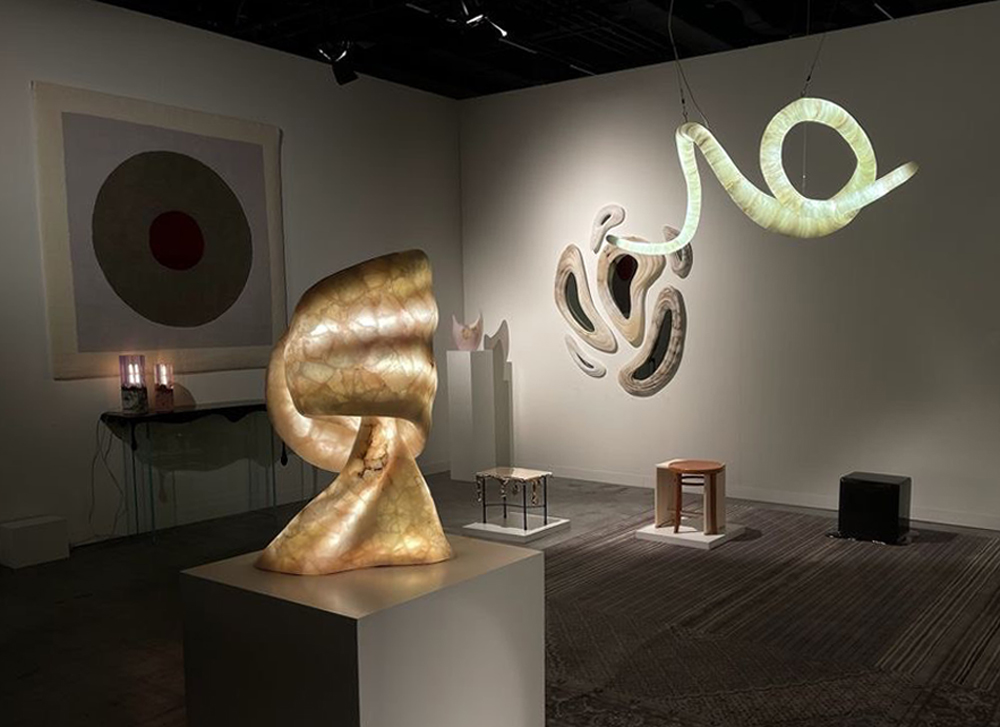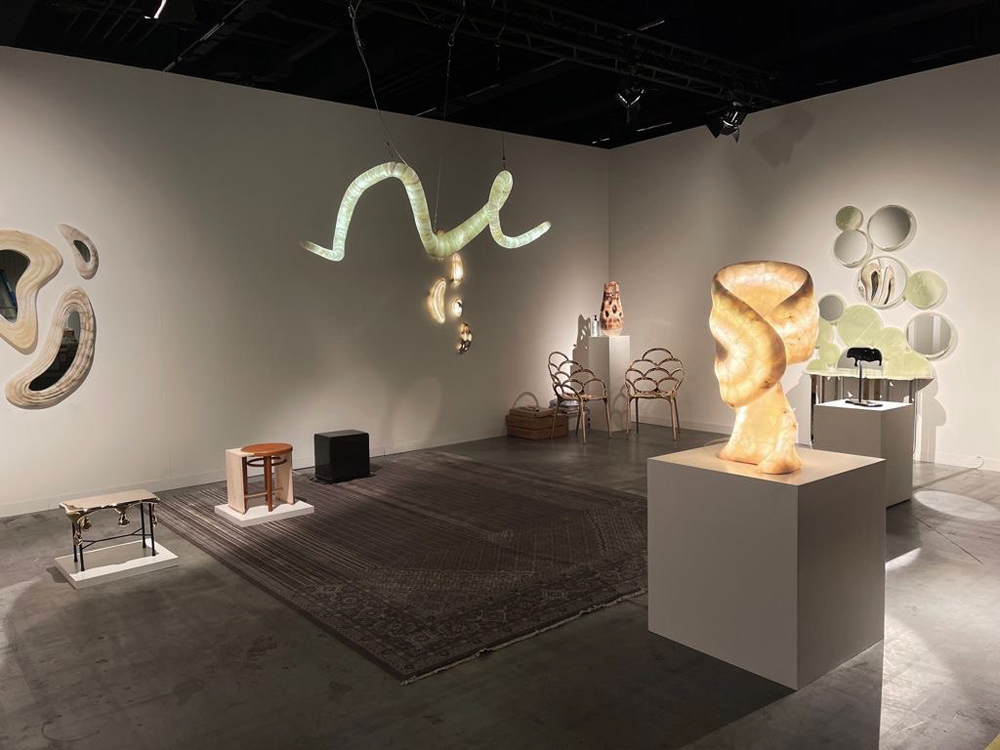 In this way, the duo of designers reinvent the way of working this translucent mineral with their own technique, reinterpreting Alabaster as a moldable plastic element, returning it to its watery origin and showing each piece as a treasure emerged from an ancient sea.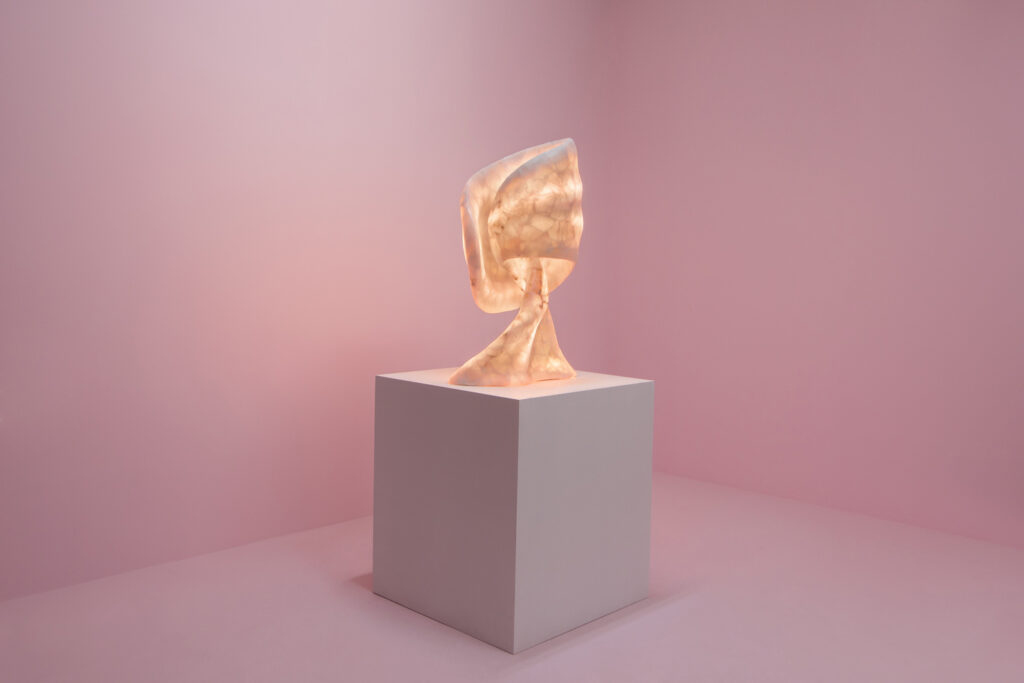 Aqua Fossil Table Lamp, 2021.
Amarist Studio.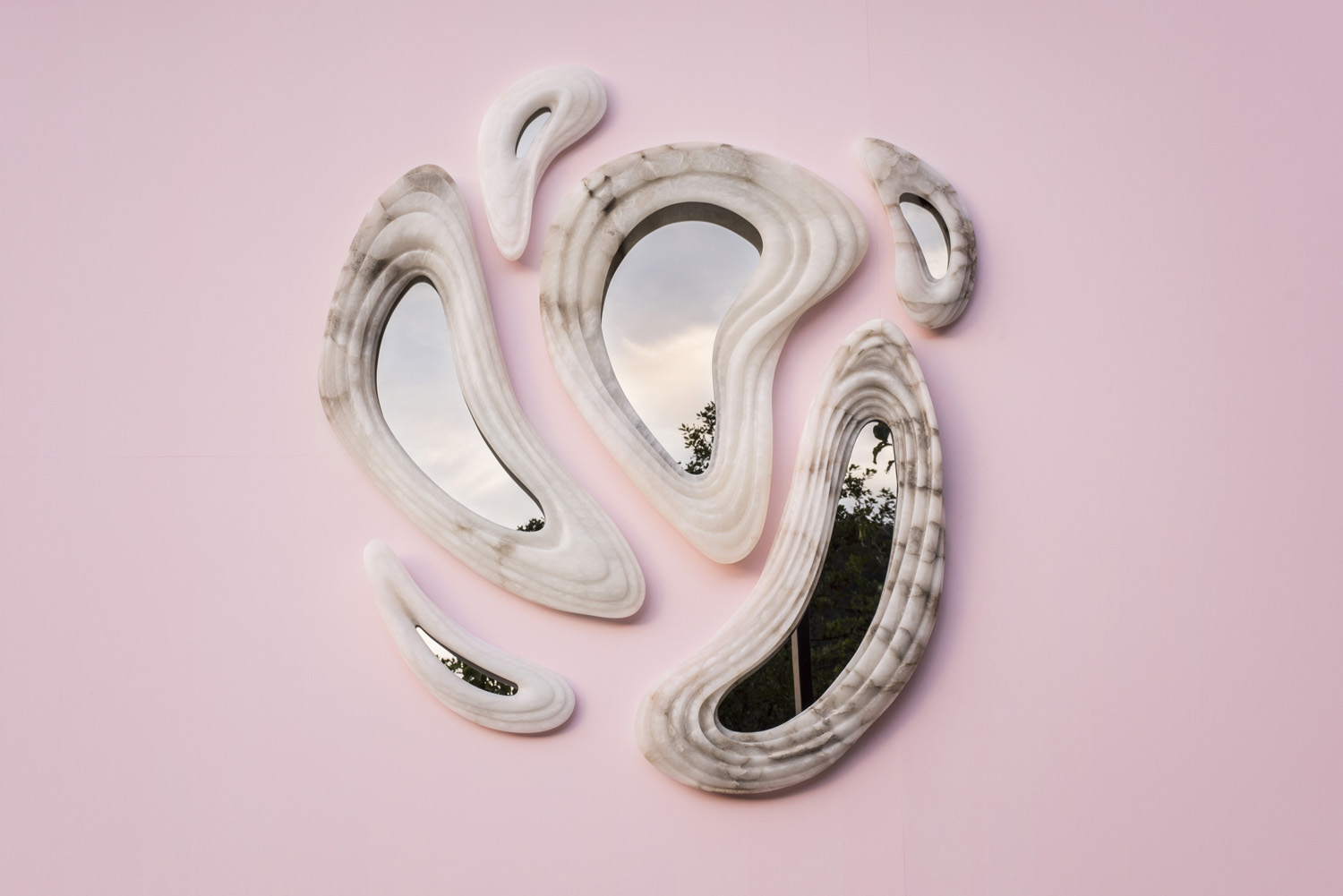 Aqua Fossil Mirrors, 2021.
Amarist Studio.