About This Project
Amarist Studio first exhibition in The Netherlands was presented by Priveekollektie Contemporary Art|Design Gallery in their Spring Collective Show 2019. The Barcelona duo presented for the first time to the public their new set of hanging lamps 'Bomb Love', completely sculpted from an Alabaster Stone block.
The show was a kick-off to their newly signed representation agreement which will lead to three more exhibitions this year: Pad London in September, The Salon NY in November and Art Miami in December.
Below are some of the pictures taken on the inauguration day: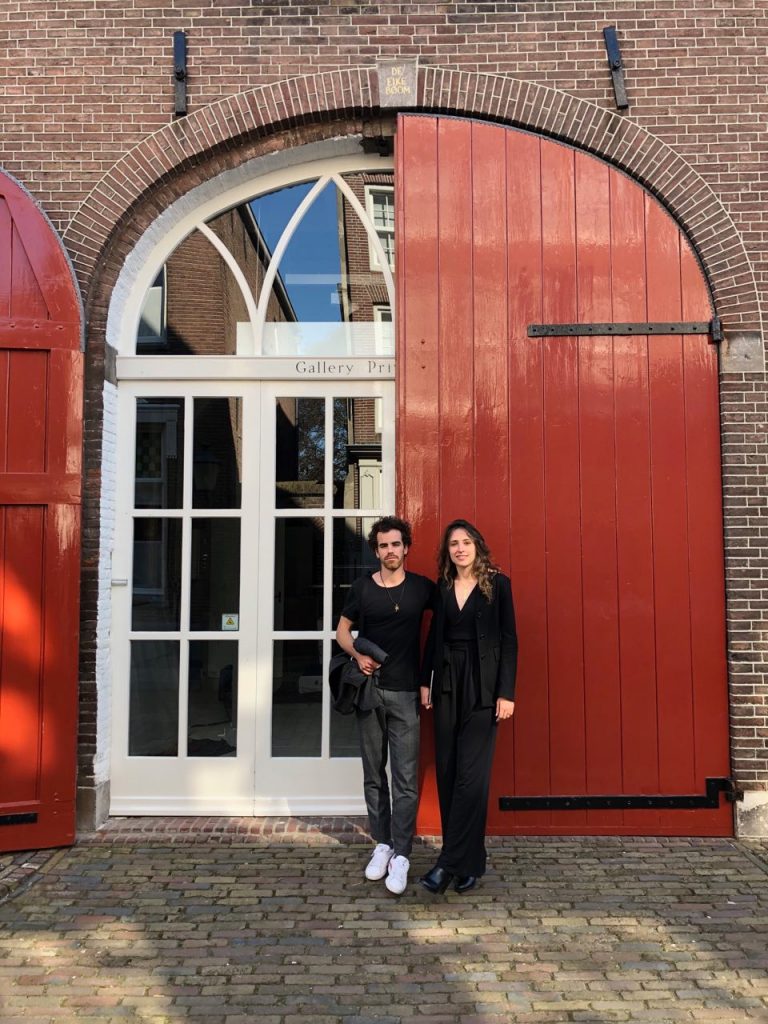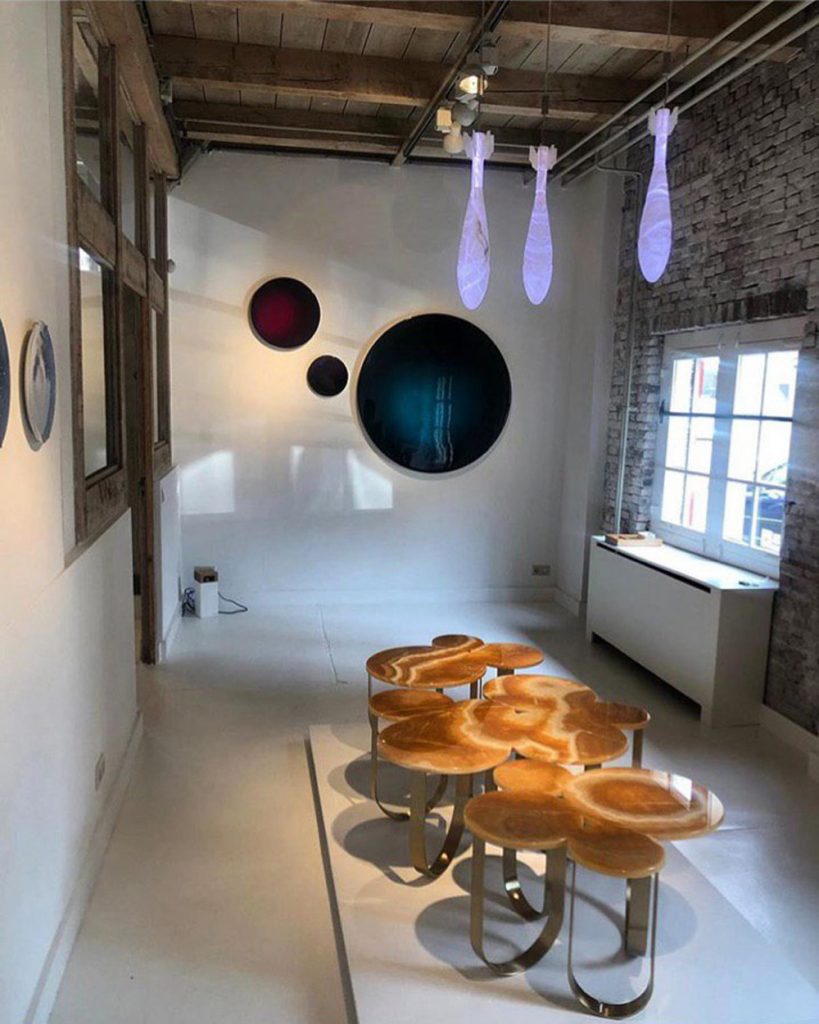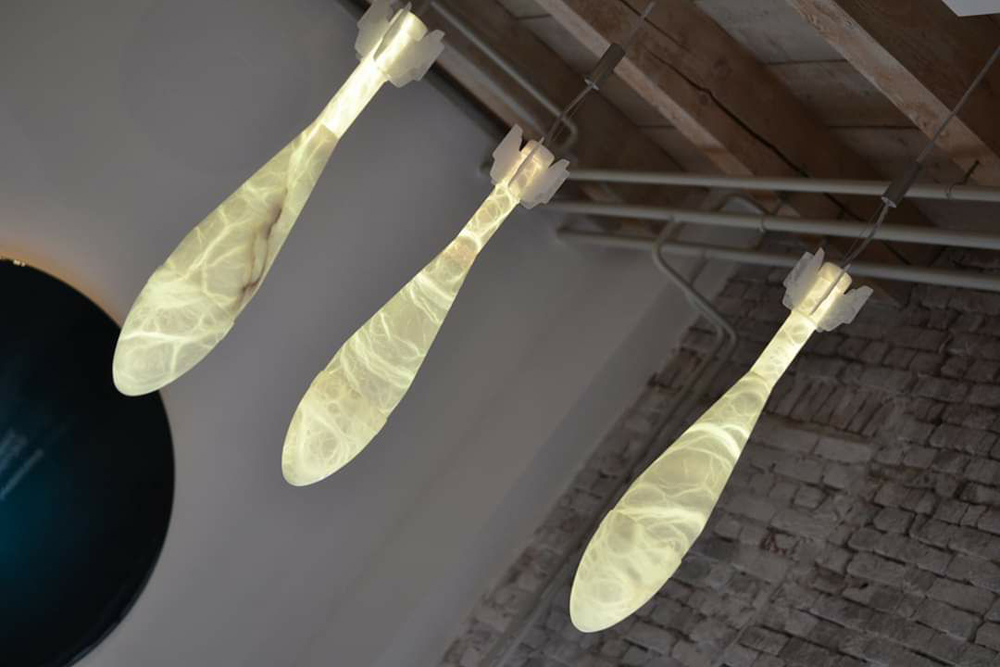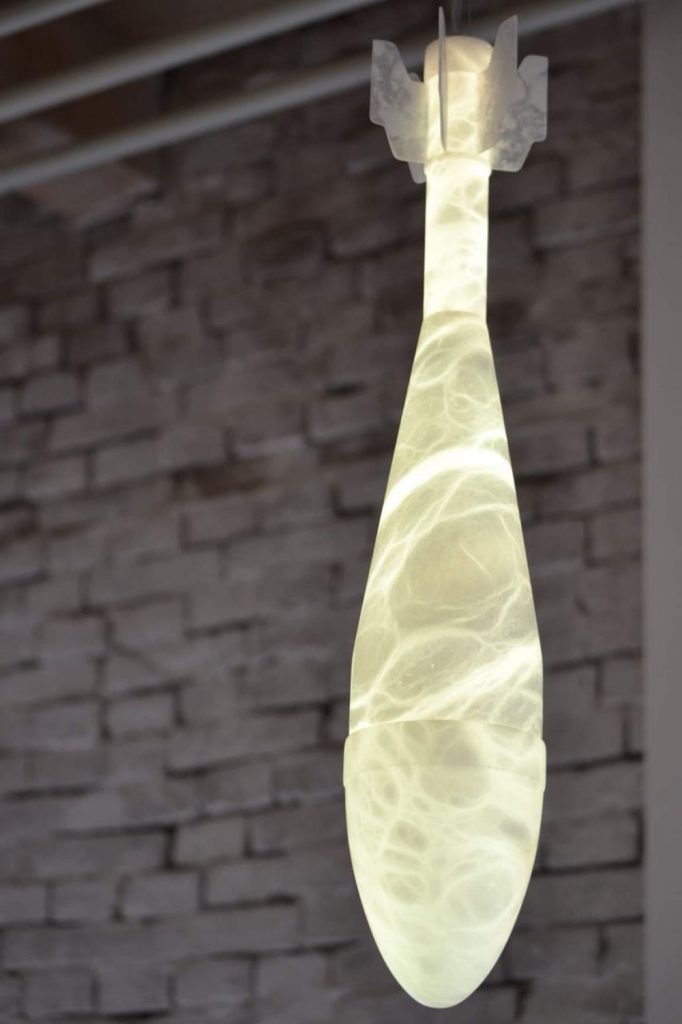 Bomb Love
'Bomb Love' is a sculptural lamp made of Alabaster stone, a delicate and translucent mineral extracted from quarries located near Amarist studio.
The artwork represents from the beginning a great contradiction in itself. Amarist intends to change the meaning of an object as raw as a projectile into a source of Light.
The process of making this piece is also an extraordinary challenge in itself. The designers have acquired a real mortar shell from the last century to study all the details and reproduce them accurately in stone.
Thereby 'Bomb Love' presents a stone projectile that is totally translucent, without any opaque element, so the whole body of the shape is able to light up showing the natural beauty of the mineral and its veins.
To complete the artwork Amarist designers have created a series of lighting effects to enhance the experience of the creation, programming an explosion of light that ends up blurring in a symphony of colors until finally shading out.
Year: 2018
Limited Edition 7 + 2AP
Highlights: Sculpture lamp.
Arts and techniques: Sculpture, electronics.
Materials: Alabster stone and electronics.
Dimensions:
Height: 54 cm / 21,2 in.
Diameter: 12 cm / 4,7 in.
Weight: 3 Kg / 6,6 lb approximately