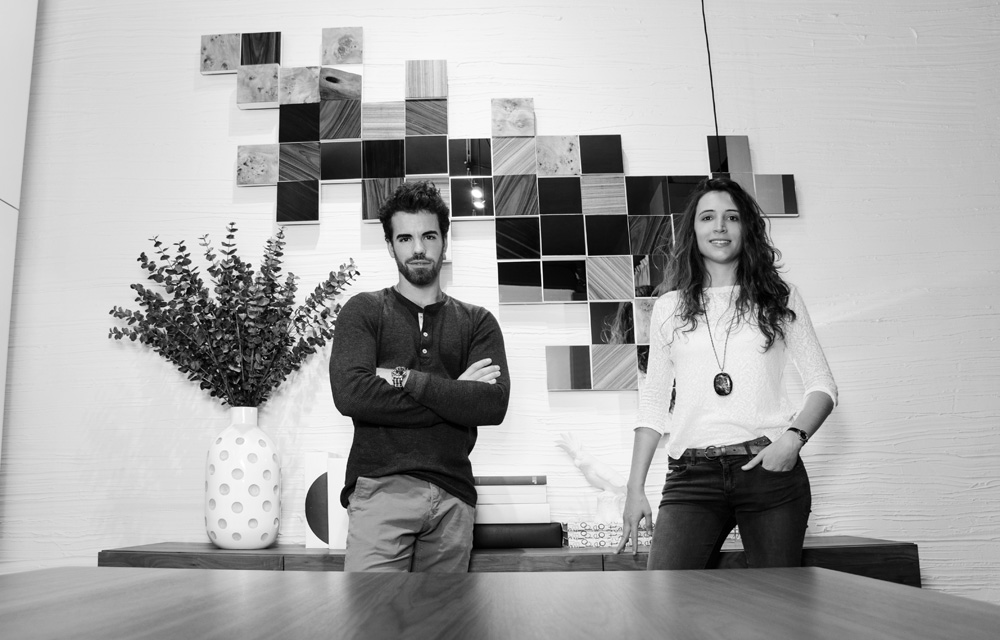 30 Nov

Amarist at Gunni&Trentino

Amarist Studio announces a new alliance with the prestigious high home decor Gunni&Trentino Gallery.
Therefore, from now on, Gunni & Trentino will offer to its exclusive clients a range of pieces from the commercial collection of Amarist Studio.

Amarist Studio is dedicated to the research of Contemporary Art and Functional Design. Focusing its work on the creation of conceptual furniture of limited edition and unique pieces.

Gunni & Trentino is a Spanish company with international presence with more than 40 years of experience in the field of high decoration, becoming one of the top Spanish references in interior design and distribution of major international luxury brands.

We celebrate this new partnership presenting in premiere the Collage Mirror. A unique mirror that is characterized by its versatility and evolving nature. Consisting of 55 pieces of different materials, textures and colors that can be moved and replaced with ease thanks to its magnet system.

Collage Mirror can be discovered in the space that the company has in Barcelona.
C/ Rosselló 21, Barcelona – Spain.