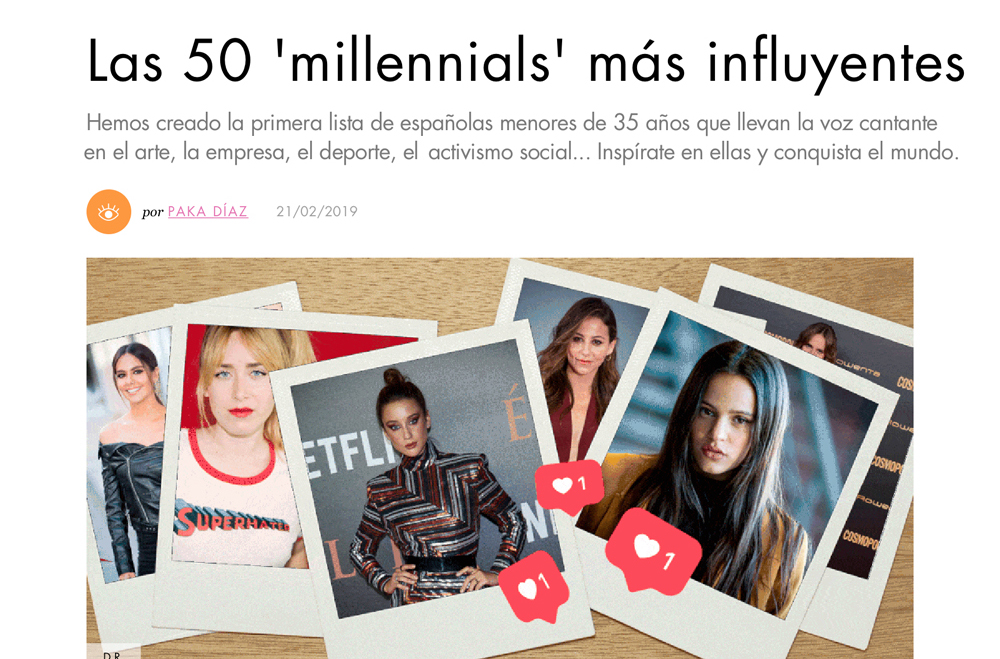 03 Mar

Amarist in Cosmopolitan '50 Millennials'
Cosmopolitan Magazine in its March 2019 edition publishes the selection of Spain's most influential '50 Millennial' women, among them Clara Campo co-founder of Amarist Studio.
It is the first list of Spanish women under 35 years of age who lead the way in art, business, sports, social activism among other fields. Amarist Studio is proud to share list with these wonderful women who draw the future of the country.
To read the full article click HERE